In order to enrich the scientific research life of all employees and students of Cixi Medical Institute, enhance collective cohesion and promote traditional Chinese culture, on the afternoon of December 20th, the Graduate School of Cixi Medical Institute held the "2019 Winter Solstice Dumplings" activity in the cafeteria. Nearly 200 people from Ningbo Institute of Materials, Cixi Medical Institute, Shanghai Branch of Chinese Academy of Sciences, Cixi Center and Hangzhou Bay Research Institute participated in the event.
At the beginning of the event, Wu Aiguo, director of Cixi Medical Institute, addressed the event. Wu Aiguo said that 2019 is the first year for medical workers to stay in Cixi. From the hardships experienced at the start of the entire park to the smooth operation and stable improvement of today, this year is undoubtedly a year of straitjacket, It is also a year full of harvest and hope. In the end, Teacher Wu wished the event a complete success and announced the official start of the event.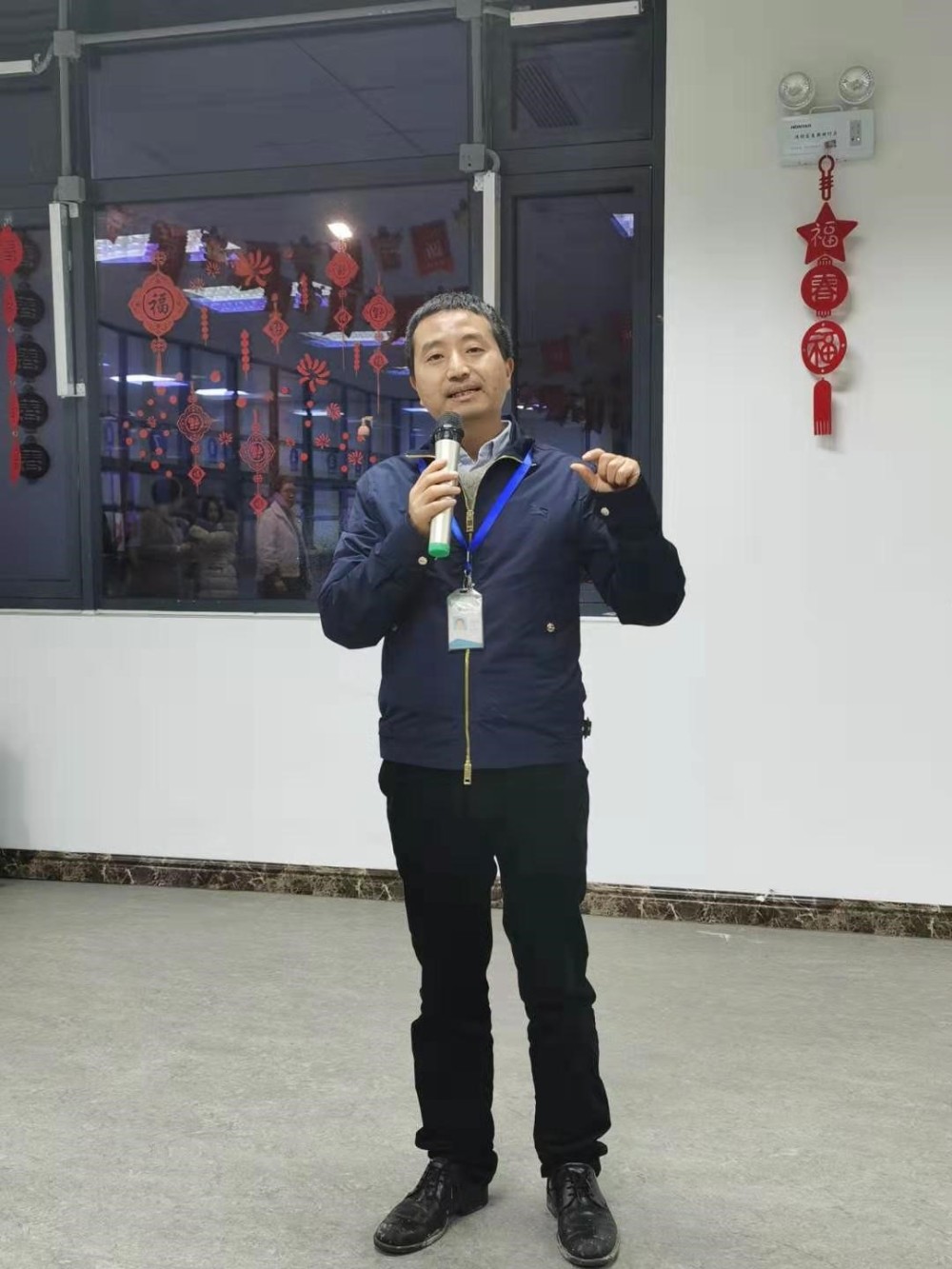 黄政仁讲话
After the activity officially started, teachers and students talked and laughed, learned from each other, communicated with each other, and began to warm up and practice in a warm and pleasant atmosphere. Everyone showed their talents, and some of them used medicinal herbs and some of them rolled their skins. The dumplings come in different shapes and varied styles, which were dazzling. Afterwards, the "Dumplings Contest" was held, and a limited-time dumplings competition was conducted for the groups that signed up. The contestants were judged based on the large number and beautiful appearance. In the end, four sets of quantity awards, four sets of modeling awards and the rest of the participation awards were contested. The leaders awarded prizes to the winning teams.